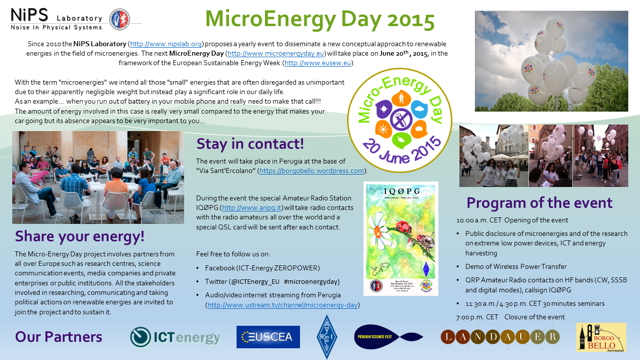 Discover smart solutions for mobile electronic energy needs.
Institutions from across Europe will be celebrating Micro-Energy Dayduring this week, to raise awareness about energy use in mobile electronic devices.
Coordinated by the NiPS Laboratory (www.nipslab.org) at University of Perugia and partners in the EU funded "ICT-Energy project" (www.ict-energy.eu) as part of European Sustainable Energy Week, this year's Micro Energy Day will include several demonstrations in different European countries.